Driver fleeing police causes six-vehicle crash in St. Louis, injuring 8, authorities say | Law and order
St. Louis police officers investigate the…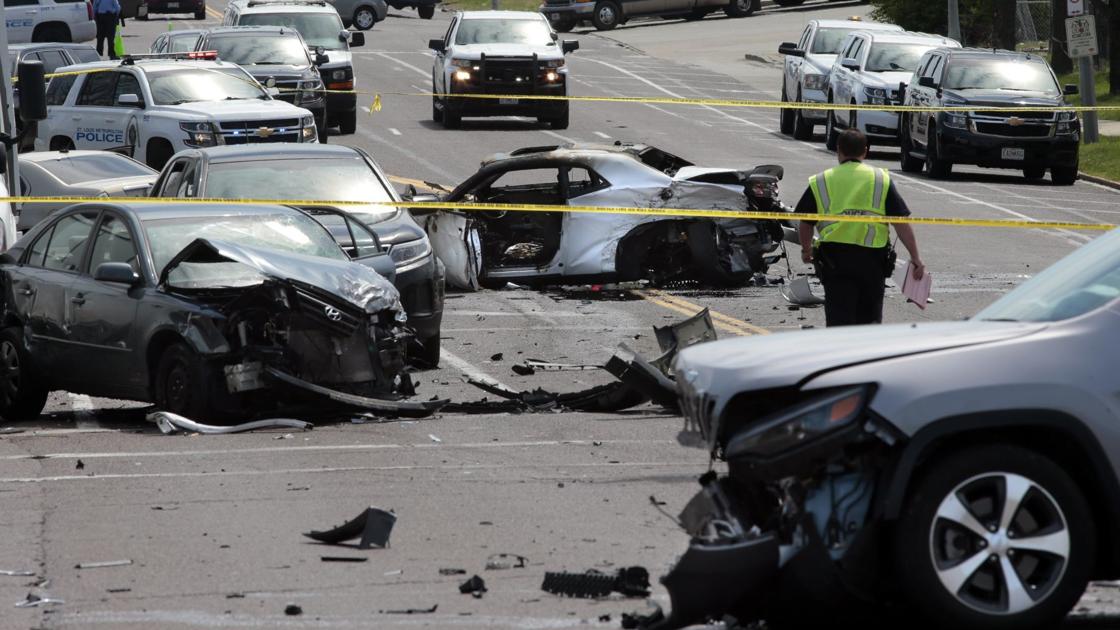 ST. LOUIS — A driver fleeing from police ran a red light and caused a six-vehicle crash Monday in St. Louis that injured eight people, including the fleeing suspect who suffered critical injuries, officials said.
The events started when tactical officers spotted a suspicious car at a gas station that authorities said has "a history of gun violence and drug transactions."
The car's driver got in and pulled away, and officers attempted to pull the vehicle over. The car pulled to the side of the street but then sped south on North Broadway. Officers "spiked the vehicle" about two blocks to the south, police said in a statement, but the driver kept going.
Officers did not continue to pursue in patrol cars but a police helicopter overhead relayed the driver's location, police said.
A second spike strip was used north of the intersection of Broadway and East Taylor Avenue, police said. The car traveled over the spike strip and the driver sped up before ignoring a red light at the intersection, triggering the wreck, police said. The car caught fire after striking other vehicles.
The driver was ejected, suffered extensive injuries and was taken to a hospital. Another person was taken to a hospital with serious injuries and three others were transported to have non-urgent injuries evaluated and treated, according to a fire department spokesman, Capt. Garon Mosby.